Resources for our members
Welcome to CareOregon Advantage! We are pleased to provide health care benefits and insurance to our members. In this section, you will find some resources to help answer your questions about your CareOregon Advantage plan.

2023 CareOregon Advantage Plus Easy Guide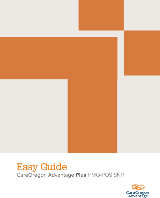 If you want to get started using your 2023 CareOregon Advantage Plus benefits and want to know the basic steps, our Easy Guide will help provide answers to your questions. This does not take the place of your 2023 Plan Documents, but may help you find answers sooner. To view the Easy Guide, click on the language you want below:


Understanding the difference between Medicare and Medicaid
We know that health care can be confusing, especially if you are eligible for both Medicare and Medicaid. So we've put together this handout that can help you see the differences between Medicare and Medicaid. And it explains how they work together.
Frequently asked questions and Customer Service
If you can't find the answers you are looking for, visit our frequently asked questions section. You can also call Customer Service at 888-712-3258 or TTY 711, or send us a secure message through the member portal. We want you to stay informed about your benefits and how to use them to get the best care and have the best experience possible. We're here to help!
Your Member ID card
Here's a brief guide to the information contained on your CareOregon Advantage Member ID card.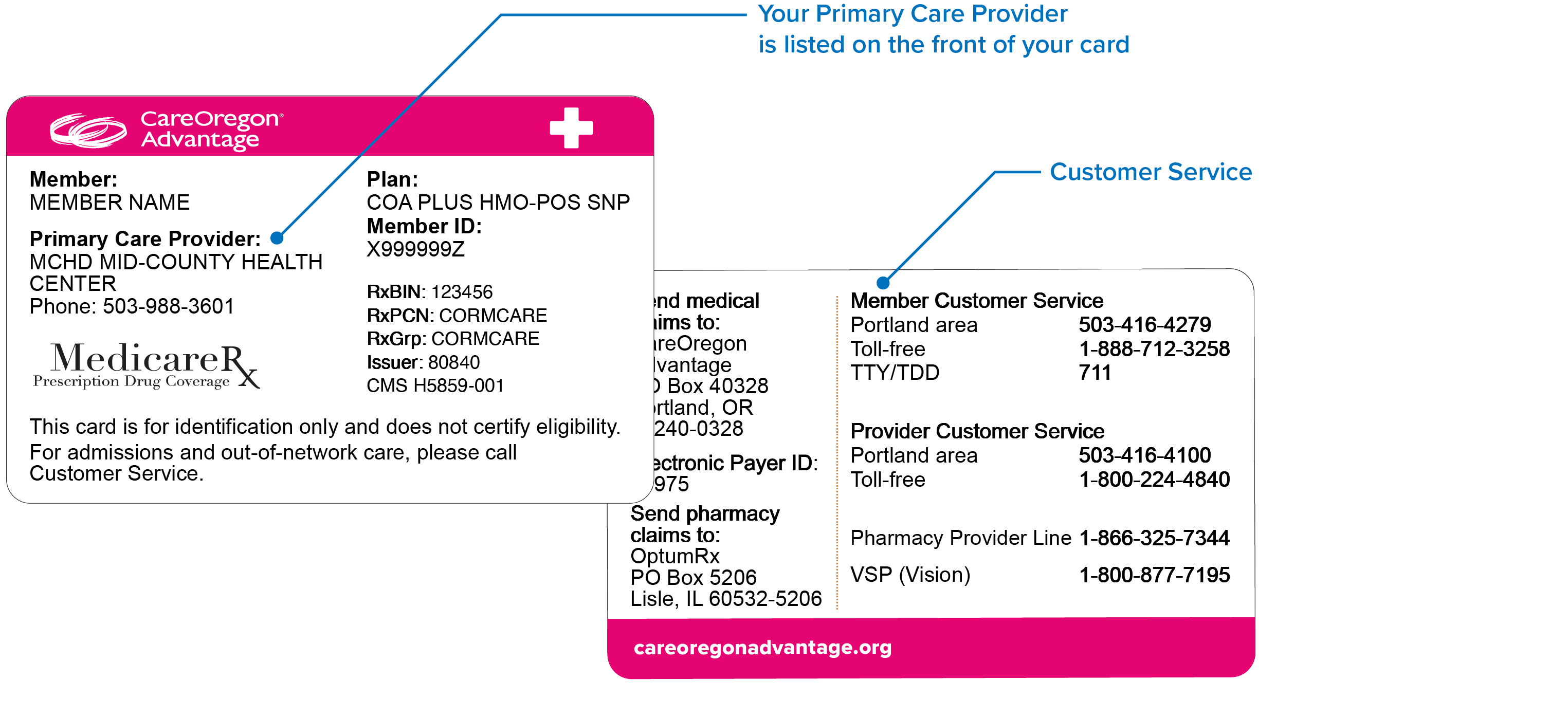 Show both your CareOregon Advantage Member ID card and your Medicaid card whenever you go to your provider, pharmacy or any health-related appointment and are asked for your insurance card.
Language interpretation services
If you do not speak English, have difficulty understanding English or need sign language interpretation, let your provider's office know when you call to make your appointment. You have a legal right to interpretation, and the services are free.
PLEASE NOTE: Check with your Medicaid plan for more information about what language interpretation services are covered.